Something for Everyone: Back from Break
Jul 03, 13
By Leonard F Chikarason
Luckily I planned my busy life around Brian's busy life so the whole site was on vacation last week. Good thing too as I don't think I would have been able to pick just a few (three or less) books last week. This week, I've got both ends of the spectrum and something smack dam in the middle:
Axe Cop: President of the World trade: Perhaps you've heard of this comic, drawn by Ethan Nicolle based on the made up adventures of his eight year old brother Malachai? It's wild and crazy. So much so that FOX has decided to make it the cornerstone of their upcoming late night animation block starting this month. There are tons and tons of free strips online at Axe Cop Dot Com but I'm still a primarily physical copy kinda guy, and I've been waiting a while for this one.
Superior Foes of Spider-Man #1: Perhaps you've heard by now, Doctor Octopus is the Spider-Man of the Marvel Universe these days. Well, some of Spider-Man's villains have noticed a change in Spidey's behavior and decided to pool their efforts. Spider-Man has the best Rogue's Gallery (yes, even better than Batman's) and to see folks like the Beetle, the Shocker and the Boomerang headline a book definitely deserves a look.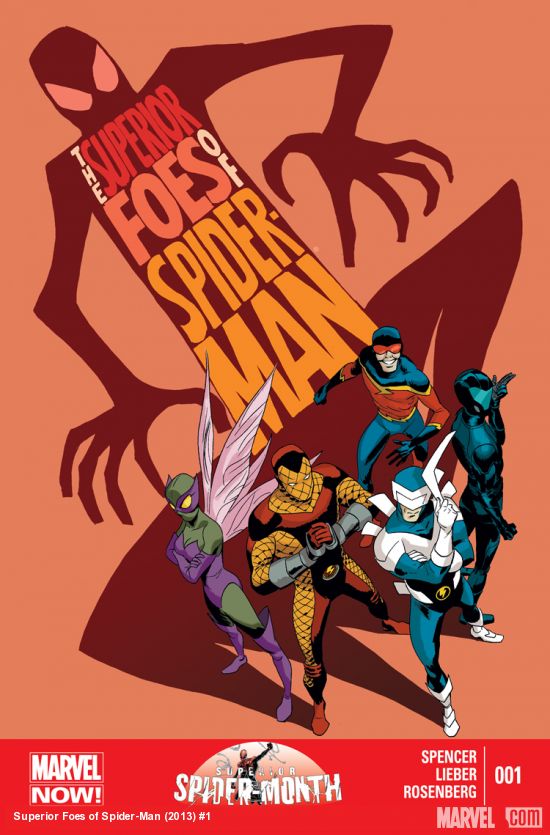 Satellite Sam #1: Matt Fraction, writer of Hawkeye from Marvel Comics, maybe my favorite book of 2013, hits the ground running with the creator owned, adults only crime mystery book. The elevator pitch for this is what if the equivalent of Mister Rodgers or Captain Kangaroo were found dead in a New York City flop house with lots of incriminating evidence around him. It's up to his son to clear his name and the cops are no help!
Be here next week while I wax poetic on the long awaited (by me at least!) return of one of the funniest super hero comics of all time!
Leonard F Chikarason is a professional podcaster, pro-wrestling commentator, avid comic book reader, happily married father of a 20-month old who just won't stop aging and nearly life-long friend of Brian, who runs this very blog! You can find everything LFC is up to (Twitter, podcasts, personal appearances) at http://lfchikarason.com